About
Guitarist Jazz, it's been more than 30 years since Louis MARTINEZ rubs shoulders with the stage, in France, as well as abroad. He has also recorded a number of albums for which he writes most of the compositions and arrangements.
The "melodist" now performs with his quartet and released a Album called Theme for Mike, in tribute to his friend and bassist Mickaël Juraver in 2017.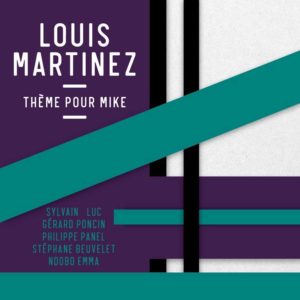 For his new promotional EP, Sweet Winter Night, Louis Martinez invited Agnès Som for swing and groovy ballads.
Agnès Som (or Ndobo Emma of her stage name) has already done the honor of lending her voice on one of her compositions "Whenever", which appears in the album Theme for Mike.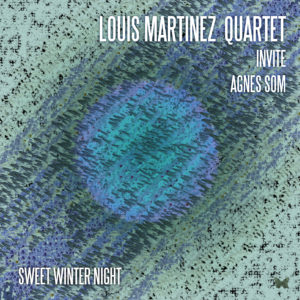 Discography :
GUITARE CONTRASTE – 1993
BRASSENS EN JAZZ – 1994
DIALOGUES – Louis Martinez and Thomas Fontvielle – 1997
ANGEL EYES – Valérie Merz, Louis Martinez et Hubert and Philippe Rousselet – 1999
COEUR NOMADE – 2000
BALLADE POUR CHESNEY – Louis Martinez,Jacques Adamo, Jean-Pierre Berrada – 2000
EL BOBO – 2000
SOL Y MAR – Louis Martinez, Gregory Solinas – 2001
LOUIS MARTINEZ INVITE JEAN-MICHEL CABROL – Louis Martinez, Jean-Michel Cabrol – 2003
NOUS DEUX – Louis Martinez, Jacques Adamo, Jean-Pierre Berrada – 2003
NOUVELLES DE MARS – 2006
LETTRE À FRANCE – Louis Martinez, Alberto Palomo – 2007
MA FERME – Louis Martniez, Mickaël Juraver, Michel Alcaine – 2007
LIVE À MA FERME – Louis Martinez – 2009
MAI 73 – Louis Martinez – 2011
FANNY CHANTE PIAF – Louis Martinez – 2012
ART JAZZ CRÉATION – Louis Martinez on arrangements of Ivan Julien – 2014
FANNY CHANTE BRASSENS – Louis Martinez, Mickaël Juraver, Jean-Luc LOPEZ – 2015
THÈME POUR MIKE – Louis Martinez Quartet invited Sylvain Luc and Ndobo-Emma – 2017
SWEET WINTER NIGHT – Louis Martinez Quartet invited Agnès Som – 2019
No Events
Booking Contacts